Greely West Park Playground
Parks and Recreational Area
Project Overview
This is a City community park renewal, which involved installation of new accessible structures and approaches, and refurbishment of swings to current standards of accessibility. Existing trees were all preserved.
Project Description
Greely West Park is a 5.53-acre park which needed renewal. Community input was incorporated into the design, such as a larger sand play area than was initially proposed.
In the new design, playground elements were arranged in a more integrated layout. All equipment conforms to current safety and accessibility standards. The park itself was also upgraded for accessibility, including replacing existing stone-dust paths with asphalt, installing ramps into the play areas and including a transfer station into the sand play area.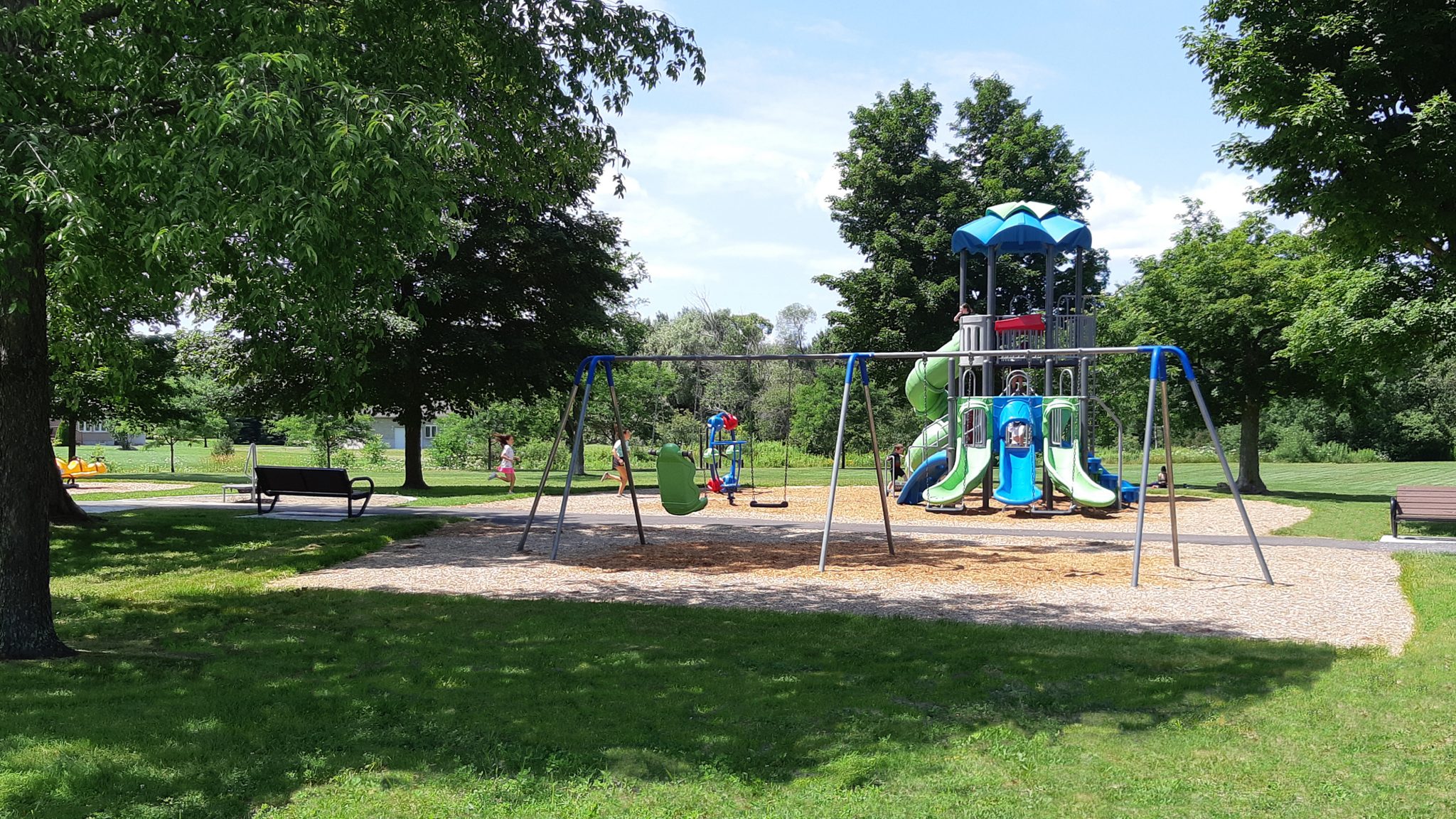 In keeping with sustainable practices, existing materials were reused where possible.
Existing benches in good condition were reinstalled on new pads, and the swing arches were retained and refurbished with accessible, toddler and standard belt seats.
New equipment was chosen for maximum enticement and enjoyment.
The play structure for older children includes a two-level tower from Playground Planners, giving children a delightfully high vantage point for wider views and more exciting make-believe. 
This tower incorporates an electric piano panel, and a spiral tunnel slide and a bridge to a second platform with multiple slides.
The play area for the little ones echoes the tower but on a more manageable scale.
New dry wells were installed to ensure adequate drainage of all play areas.
All the existing trees were preserved in the design of the new layout. The result is a new, enticing playground with the benefit of well-established shade trees.
Additional Details
Ruhland and Associates LTD. Role: Project Landscape Architects
Location: 6485 Greely West Drive, Ottawa
Date of Construction: 2018
Owner: City of Ottawa