Winston Place Plaza
Urban Spaces & Streetscapes
Project Overview
The project is located 395-401 Richmond in Westboro at Richmond Rd. and Winston Avenue between the Legion, Dairy Queen and The Piggy Market. It is a year-round people place that brings the community together and contributes to the enhancement of Westboro's and Ottawa's public realm.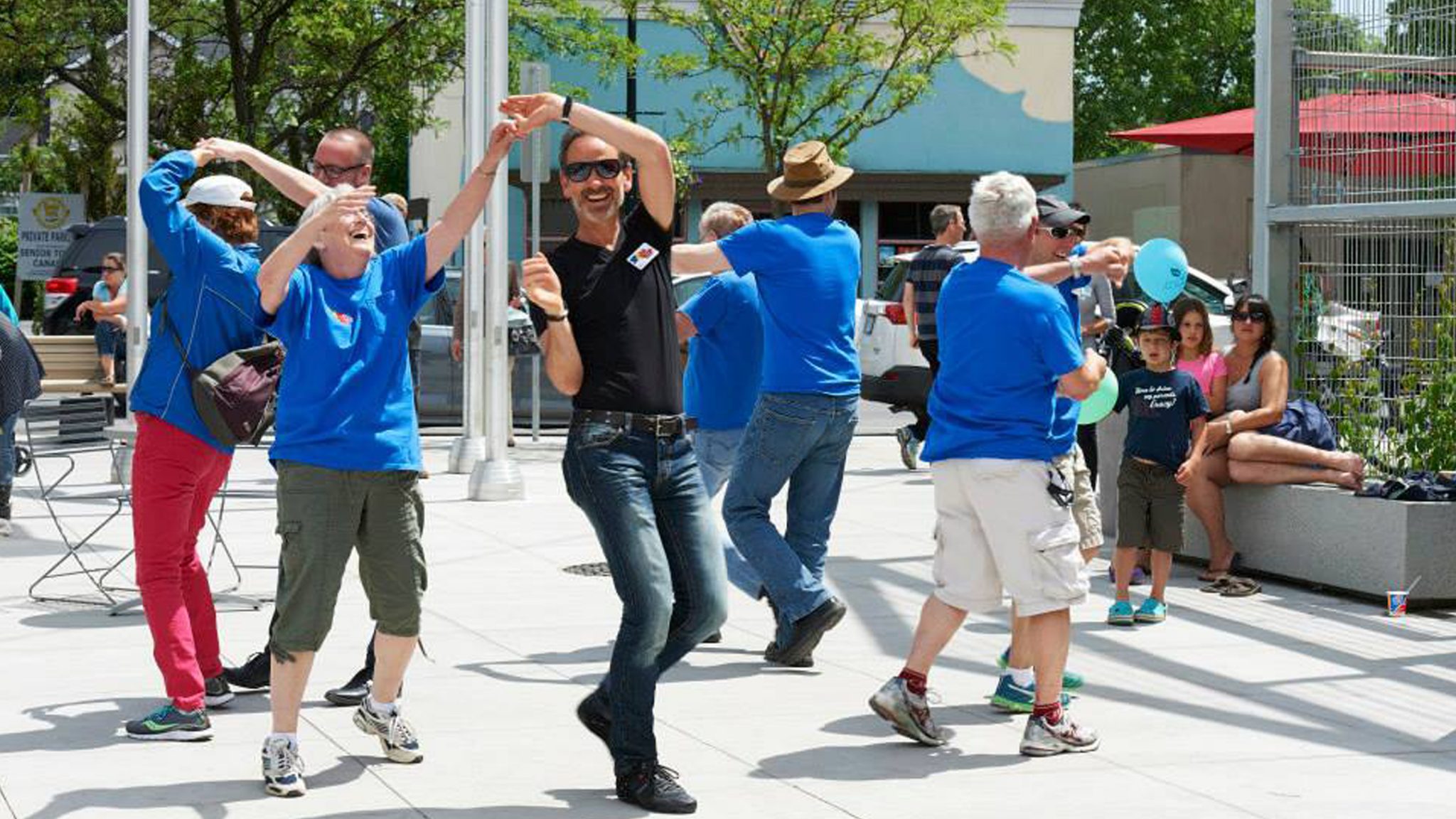 Project Description
Winston Square is an outdoor "living room", the first of its kind in Ottawa. The new public plaza is designed to feel like a series of rooms in a house.  The spaces allow for a multitude of activities from typical respite from summer street noise and heat to a public gathering place. The entry to the "house" is located at Richmond and leads into a "living room" followed by a "dining room." These spaces are defined by free standing metal facades or green walls inspired by the outline of the existing houses and rooflines found along Winston Avenue and in the Westboro neighbourhood. 
Vines grow on the green walls and LED lighting animate the green walls at night. Nine cut-out "picture frames" of various sizes are incorporated into the Square's green walls for the addition of future public art, to amplify and animate the Square and showcase local talent.
A whimsical chandelier is the creative result of a public art competition. This bright red, laser-cut fixture illuminates, animates and provides iconic appeal to this outdoor "living room".
Winston Square includes permanent furniture, including: sculptural sofas and benches, litter containers, bike racks, plantings and flagpoles. Cast in-place concrete pedestrian surfacing with a checkerboard sawcut pattern references parquet dining room flooring. Café-style bistro tables and chairs, stored after hours behind the green walls in locked secure areas, are brought out into the space during the day for lunchtime enjoyment.
Additional Details
Ruhland and Associates LTD. Role: Project Landscape Architects, Prime Consultant.
Location: Winston Avenue at Richmond Road, Ottawa
Date of Construction: 2012 – 2014
Owner: City of Ottawa
Awards
Ottawa Urban Design awards 2015 award of Merit in the 'Public Places and Urban Spaces' category